South Korean football icon Park Ji-Sung has bagged an advisory role with one of the biggest clubs in his native South Korea. The former Manchester United player was named the adviser of South Korean top flight champions Jeonbuk Hyundai Motors last week and the owners of the club are hoping that Park Ji-Sung will use his wealth of experience to move the club forward. Jeonbuk Hyundai Motors are the champions of domestic football in South Korea and with a popular figure like Park Ji-Sung, they are hoping to stay at the top of club football in the Asian nation of South Korea for a long time to come.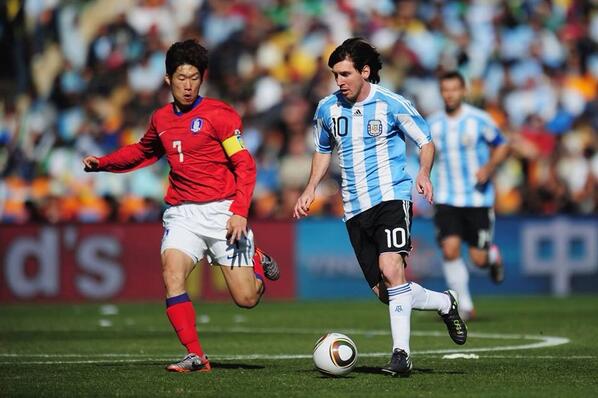 Park Ji-Sung is a very popular figure in the football circles in South Korea despite the fact that he has stopped playing professional football for some years. Park Ji-Sung is the former captain of the South Korean national team and his appointment as the adviser to South Korean champions Jeonbuk Hyundai Motors is on a part-time basis as he shares his time between Britain and South Korea.
Jeonbuk Hyundai Motors are the South Korean champions and they have won
the league title four times in the top flight. The announcement of Park Ji-Sung as an adviser was made last week Tuesday and it was revealed that the former Red Devils player will also take on some form of responsibility as their technical director and that the ex-South Korea national team player would be involved with
player transfer and acquisition at the club. Park Ji-Sung would be working in the top flight of South Korean club football
known as K-league for the first time after an illustrious career that has taken him to several countries. The former Manchester United attacker has been to Japan, England and the Netherlands. In his acceptance speech, Park Ji-Sung said he would be looking to use his wealth of experience to move his new club forward.