https://pbs.twimg.com/media/E4pLi9uXoAISJ6a.jpg
In addition to representing South Korea at senior level, Park Ji-Sung also featured for his country at the u-20 level and the u-23 level (Olympics). Park was a member of the South Korean football team to the 2000 Olympic Games in Sydney, Australia. South Korea were knocked out of the group stage on goal difference despite winning two of their group games. Park Ji-Sung featured in all the three group games at the tournament.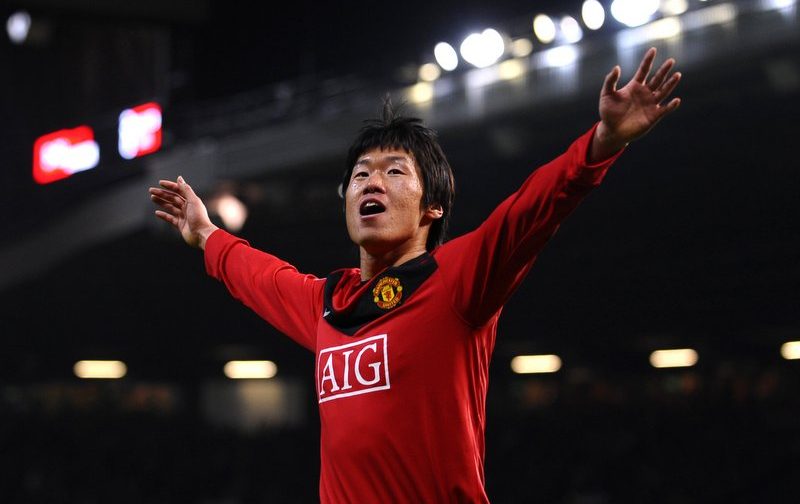 A lot of football fans didn't know that Park started his South Korean national team career in the u-23 team as an 18-year-old defensive midfielder in 1999. His debut for the u-23s came against Chinese Taipei in an Asian qualifier for the football tournament at the Sydney 2000 Olympic Games.
Park Ji-Sung was busy for the various South Korean national teams in 2000. In addition to playing for the u-23 team at the Olympics, the ex-PSV Eindhoven and Manchester United player also featured twice for the u-20 team in the same year. His first game for the South Korean senior team was also in 2000. Park made his senior team debut against Laos in a qualifying game ahead of the 2000 Asian Cup. His first game for the South Korean senior team was played on April 5, 2000. South Korea made it through to the 2000 Asian Cup and Park Ji-Sung was in the team that finished third at the tournament.
Dutch manager GuusHiddink played a big role in the national team career of Park as he converted him into a winger ahead of the 2002 FIFA World Cup tournament on home soil. South Korea hosted the tournament alongside Japan. Park was able to play in several positions in midfield and attack afterwards.
Park Ji-Sung was a major player as South Korea reached the semi-finals for the first time at the 2002 edition. He finished his career with 13 goals in 100 games for the senior team.