Manchester United legend Park Ji-Sung has backed Tottenham Hotspur star Heung-Min Son to be a hit at the Theatre of Dreams, but he believes that star player Cristiano Ronaldo won't give up his number 7 shirt for anyone including Son in a hurry.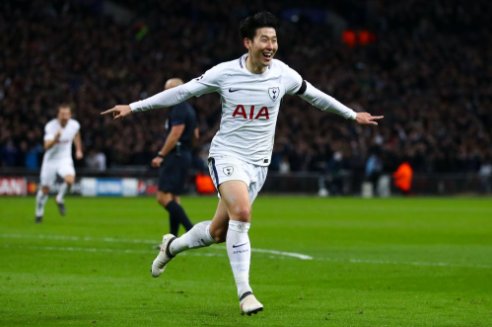 Five-time Ballon d'Or winner Ronaldo completed a sensational return to the Premier League before the end of this summer's transfer window after several years out of the competition. He returned to Manchester United twelve (12) years after he left the club to join Real Madrid in the Spanish league for a fee believed to be a world-record fee of £80m. Ronaldo came close to signing for Premier League holders Manchester City before the Red Devils stepped in to sign him when he became available. At that point, he had told Juventus officials that it was time for him to leave Italy after three years with the Old Lady and one year left to run on his then current deal.
Ronaldo took the number seven shirt from Uruguayan striker EdinsonCavaniupon his return to Old Trafford and ex-Manchester United teammate Park Ji-Sung is sure that the Portugal international will hold on to his number if Son were to seal am unlikely transfer from Tottenham Hotspur to Manchester United.
Park Ji-Sung discussed that Son would be a good fit for the Red Devils in an exclusive interview with The Goal. According to him, Son would do well at Old Trafford but the only issue might be that he won't get his favourite number seven shirt because of Ronaldo.
South Korean football icon Park Ji-Sung is widely seen as the most successful Asian to ever grace European football after winning four Premier League titles and one Champions League title. On his part, Son has scored 114 goals in 299 Spurs games since moving to the club from German Bundesliga side Bayer Leverkusen.